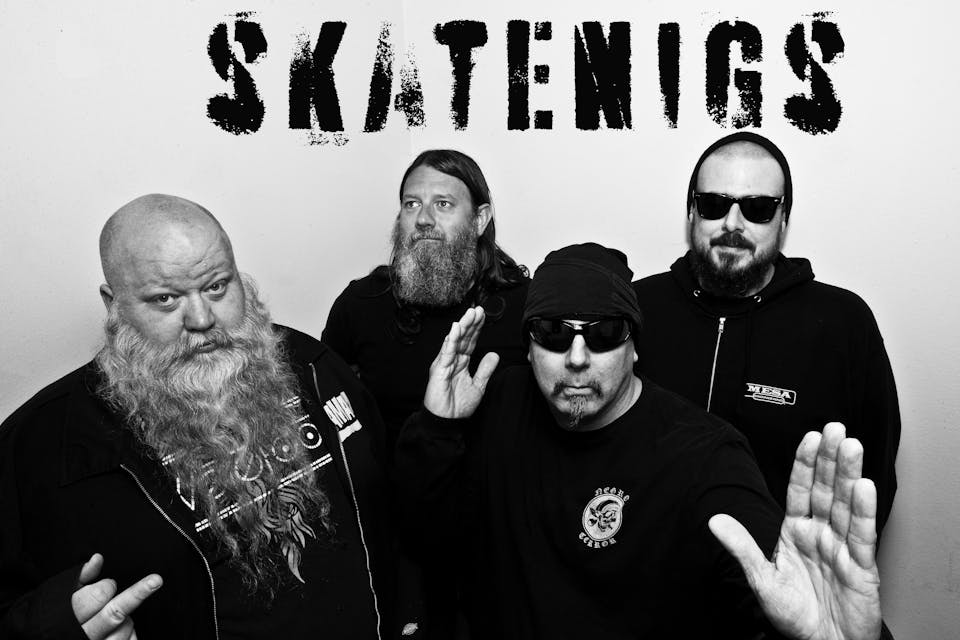 FREE MATINEE SHOW
ALL AGES
---
Biography:
The Skatenigs were doing things they liked without anybody's approval or looking at the past or the future. Their simple songs with anarchy bent, intelligent lyrics, samples from movies or politicians speeches perfectly matched to the songs and characteristic voice of Phil Owen created a general showcase of this Texas band.
The leader and vocalist in the band was unchangeable Phil "Phildo" Owen, a musician in such other projects like Snowblack, Choreboy or (the most often) Revolting Cocks, but also a producer of the first Skrew album amongst all.
Phildo has his own style of making music and performing it on the stage, maybe more spontaneous than worked out but still memorable after many years have passed by.
The Skatenigs featured also the three awesome guitar players (throughout different years of the band's existence): Billy Jackson, Chris Chambers and Mat Mitchell (programming as well) and the drummers like Chip Fisher and Keith Daily. There was also Wendy Nelson (keyboards, sampling) who joined the band in the end of their career and who was a long time friend of theirs.
The public was always enthusiastic to the live shows of The Skatenigs what's yet another proof for its characteristic sound mixing punk, rock, rap and metal styles with a little bit of industrial as well.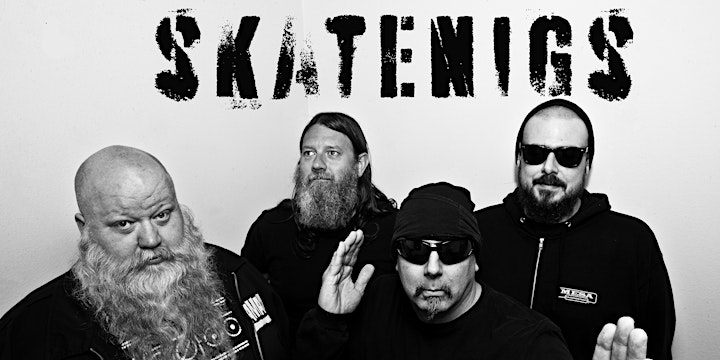 Venue Information:
Mohawk (Indoor)
912 Red River Street
Austin, TX, 78701