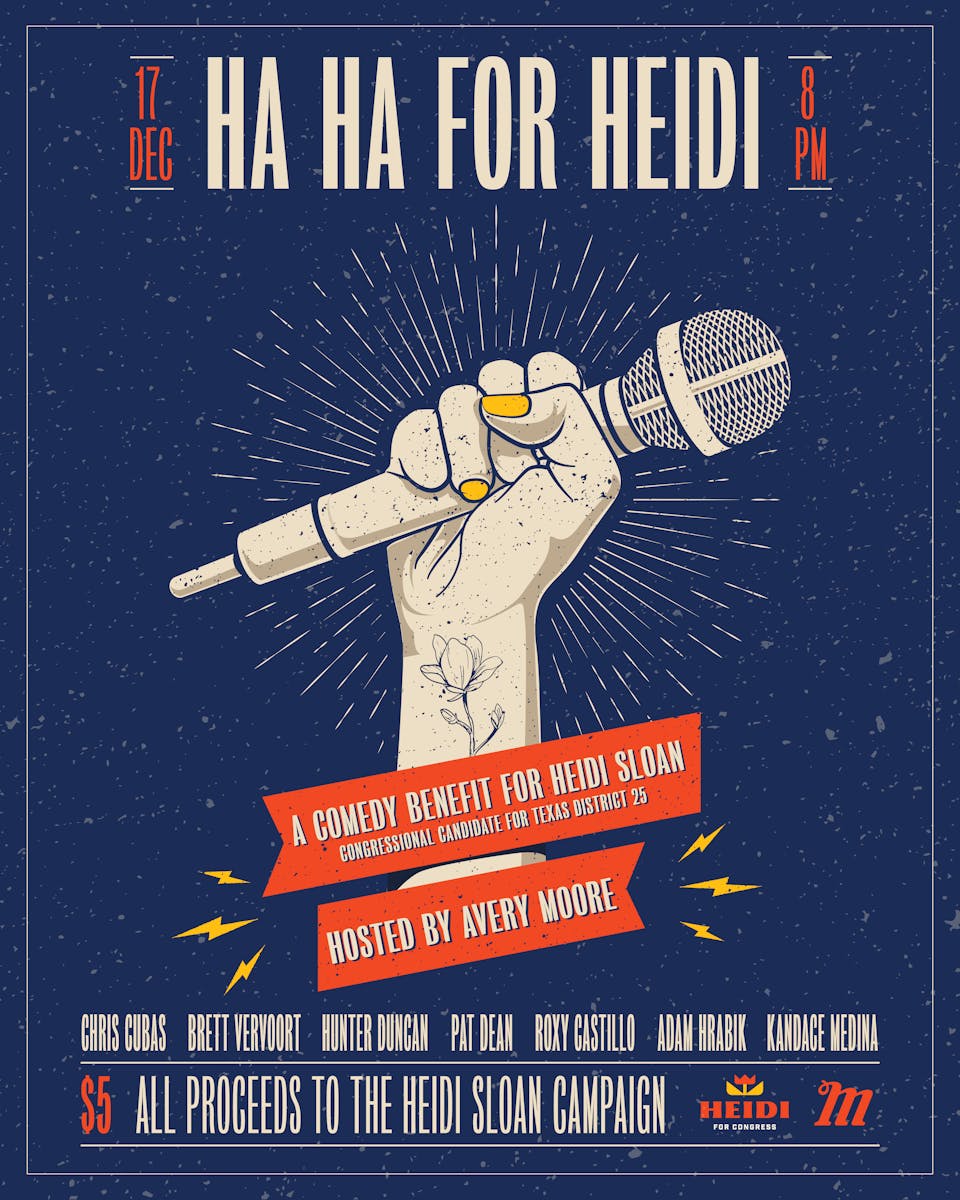 Ha Ha for Heidi: A Comedy Benefit for Heidi Sloan @ Mohawk (Indoor)
Ha Ha for Heidi: A Comedy Benefit for Heidi Sloan, Congressional Candidate for Texas District 25.
Performances by Chris Cubas, Brett Vervoort, Hunter Duncan, Pat Dean, Roxy Castillo, Adam Hrabik, Kandace Medina
....
Heidi's Story
Heidi Sloan is a working class woman.
A worker since age fifteen in her native Cedar Hill, Heidi spent years teaching children with disabilities in public schools. She learned to create spaces where kids felt safe and watched them explore, observing students hold the hands of their blind classmates and walk down the hall together just for the sake of their own curiosity and compassion.
Heidi has devoted the last six years of her life to Community First Village, where she has worked as a farmer and service provider with the formerly homeless. Organizing the residents who wanted to do farm work, Heidi created the farming program and taught residents to train new volunteers. She gets up early each day to grow produce, livestock, and community with her neighbors, sharing the bounty with the residents doing the work and reminding them just how much they are worth.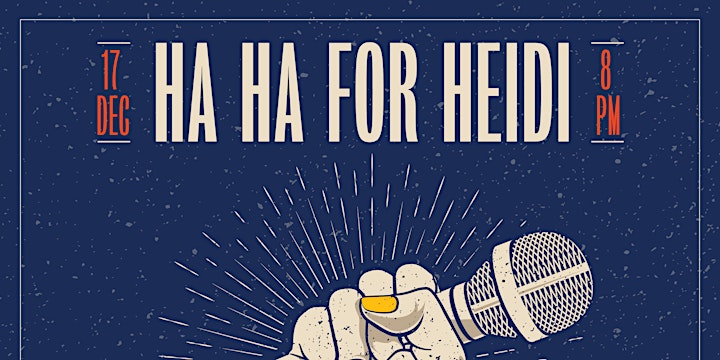 Venue Information:
Mohawk (Indoor)
912 Red River Street
Austin, TX, 78701