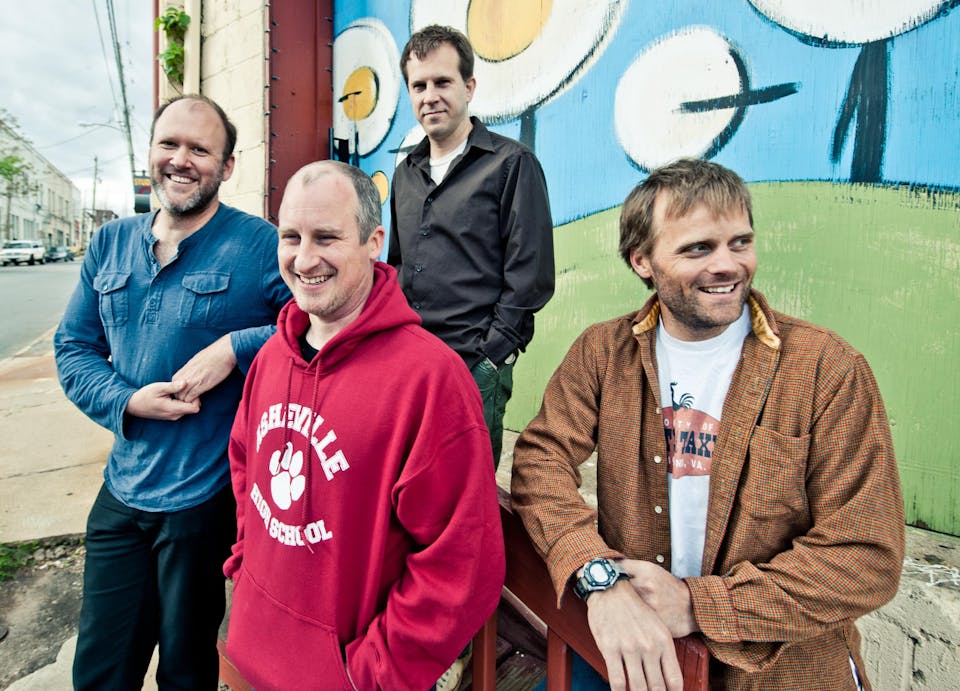 Hot Luck & Mohawk Present
Archers Of Loaf
Mind Spiders, Broken Gold
By 1996, Archers of Loaf had released two successful records and found themselves on the crest of critical acclaim in the underground and on the brink of mainstream success. Much was written about the attempts by various record companies to woo the Archers away from their label, Alias Records, which ultimately decided to join forces with Elektra in an effort to expose the band to a larger audience. The band also began working with producer Brian Paulson, who was best known at that time for his work with Uncle Tupelo, Son Volt, Wilco, Beck and Superchunk, as well as his contributions to the influential Slint album, Spiderland.
With All the Nations Airports, the band did not compromise its efforts to push itself in new directions. Archers of Loaf delivered an album that included the straightforward indie-rock songs that had made them famous, interspersed with instrumental tracks, layered tape loops, and even a solo piano song. Although the songs' structures became much more complex, somehow none of the tracks seemed out of place on the album.
In Stephen Thompson's liner notes for the Airports reissue, he says, "It's music that exists because it must, with all the bile, beauty, and bluster of youth and all the disaffected paranoia of a perpetually worried mind. The album might not have fulfilled Archers of Loaf's commercial potential at the time, but that makes an awful lot of sense. The band tended to craft its greatest art when it saw fit to scribble in the margins."
The label's inability to find a "hit" on the album, combined with the difficulty of effectively categorizing the band's direction, proved too difficult to market the band to a mainstream audience, and the new venture with Elektra quickly dissolved.
Archers of Loaf almost called it quits after All the Nations Airports due to the strain of touring and the rut of the album cycle (i.e., make record, make video, do interviews, tour, tour, tour; repeat) but decided they would make one more album and see how they felt after that process. They again enlisted the help of Brian Paulson to record the album that became White Trash Heroes. On this album, the band added keyboards to several songs as well as vocoder, and debuted the lead vocals of Matt Gentling on the track "I.N.S." "Banging on a Dead Drum" found all the members swapping instruments and some of the worst cowbell ever attempted. The band pulled out all the stops to keep its members engaged, but unfortunately, it wasn't enough and the band decided to make the fall tour of 1998 its final outing.
In the liner notes for Merge's reissue of the Archers' final album, Josh Modell says, "In hindsight, it's easy to read White Trash Heroes as both the stormy end to a legendary band and as the beginning of something else: Bachmann's next project, Crooked Fingers. Hints of what came two years later abound here, particularly on the keyboard undercarriage and restrained energy of 'Dead Red Eyes' and the epic, sequencer-assisted title track. That eight-minute song feels like a transitional sigh, and an acknowledgement that a certain period—let's call it "indie-rock's golden age," because that might drive the Archers nuts—had passed. To paraphrase: They were out of luck, because nobody gave a fuck."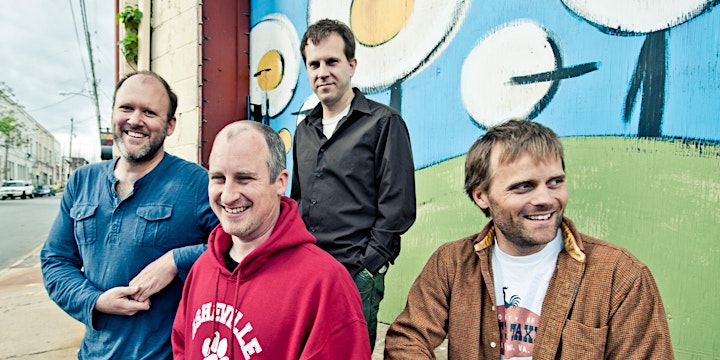 Venue Information:
Mohawk
912 Red River Street
Austin, TX, 78701